Ducky Obrien Show 016 - Movies with Captain (Sisu, John Wick 4)
Video Game News, Reviews, and Guides (and sometimes random things)
3 months ago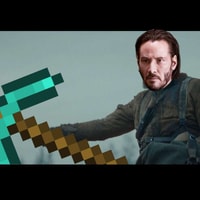 Ducky Obrien Show 016 - Movies with Captain (Sisu, John Wick 4)
Video Game News, Reviews, and Guides (and sometimes random things)
Captain Passive Aggressive returns to the Ducky Obrien Show to cover action movies Sisu and John Wick Chapter 4.
Sisu (2022) - Directed by Jalmari Helander, stars Jorma Tommila, Aksel Hennie, Jack Doolan and many more
John Wick: Chapter 4 (2023) - Directed by Chad Stahelski, stars Keanu Reeves, Laurence Fishburne, George Georgiou, Donnie Yen, Hiroyuki Sanada, Rina Sawayama, and many more
We both liked these movies. They are action packed and definitely filled with a lot of gratuitous violence so they're something you may not want to watch with youngins.
►YouTube Version: https://youtu.be/-hwNLAxo4mo